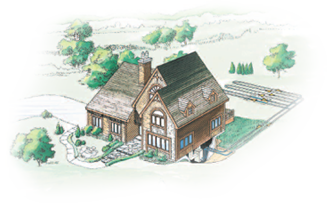 One of the most cost effective heating and cooling solutions you can purchase for your home or business is a geothermal heat and ac system. These systems not only make your pocketbook a bit heavier with money, but provide a greener future, and help our environment. In fact, according to the Geothermal Heat Pump Consortium, installing a geothermal heat and ac system instead of an ordinary HVAC system is the environmental equivalent (in emission reduction) of taking two cars off the road or planting an acre of trees ! Hutchison Mechanical has been family owned and operated since 1932. Based out of Macomb Michigan we provide quality geothermal HVAC services to the surrounding areas. Oakland, Macomb, are the major counties in which we provide HVAC services. Never hesitate to call us with any questions that you have!.
Call Now for Assistance
(586) 786 – 0060
Why Choose Geothermal ?
Geothermal HVAC has been growing dramatically in popularity.  Geothermal costs are a great deal lower than standard setups. Energy efficiency is unrivaled, using natural source of energy to help cool and heat your home is a wise choice. These geothermal setups can be costly, its considered a wise investment for your future.
Savings – Generally, no other HVAC system offers lower operating costs, with savings up to 60% compared to ordinary systems.
Comfort – These systems provide even temperatures throughout the home year round, with excellent dehumidification during air conditioning.
Environmentally Sound – Geothermal is a clean, green, and renewable technology to reduce your carbon footprint now and for future generations.
Reliability – Geothermal units last longer than ordinary air conditioners & heat pumps. Since the units contain few moving parts, they operate for years with little maintenance.
Energy Independence – Geothermal systems reduce our need to import fuel.
Safe and Clean – No flame is used, no odors, no flue. Safe and efficient HVAC!
Geothermal Heat and AC Macomb Michigan!
Utilize Heat From Ground Sources To Reduce Your Monthly!
Bill A Great Deal during the bitter cold winter months!
Warmth from ground sources are used to give you the biggest bang for your buck!
Geothermal Heat and AC is better for the planet.!
Cost of Geothermal pays off over time, think of it as an investment.!
Geothermal Systems are the best choice.!